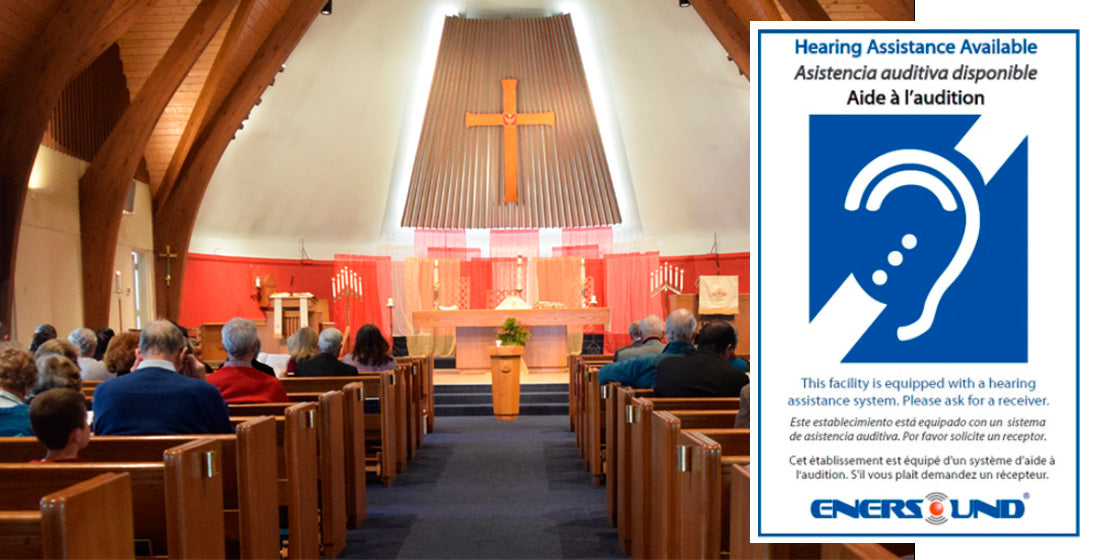 Church Hearing Aids and Assistive Listening
agregar_10-person-assistive-listening-system-with-neckloops-and-ada-plaque-limited-lifetime-warranty, agregar_25-person-translation-system-with-interpreter-monitor-lifetime-warranty, agregar_5-person-portable-translation-tourguide-professional-system-lifetime-warranty, agregar_6-person-teleconference-microphone-system-enersound-cs-300-6usb, agregar_digi-wave-400-wireless-intercom-system, agregar_enersound-pa-200-personal-waistband-voice-amplifier-white, agregar_lks-3-listentalk-two-way-communication-collabor-8-system, agregar_voice-tracker-iii, agregar_williams-sound-dws-tgs-23-400-rch-tour-guide-system, agregar_williams-sound-tgs-pro-738-personal-pa-fm-tour-guide-system

21 Mar, 2022
Churches and other places of worship can be tricky places to properly convey a spoken message and ensure that it arrives to every corner of the audience, even with a proper PA or speaker system. Sometimes elevated ceilings might get in the way, or it could be street noise leaking in, large columns can be on the way of the floor sound, and this is only accounting for the characteristics of the premises. Other common factors making the adequate audio distribution difficult are the naturally diminished listening capabilities of elderly congregants, rowdy children or crying babies, and possibly slow speaking patterns or the pastor's low tone of voice.
Without the aid of technology, it has become increasingly clear that churches are going to be impended of reaching a significant portion of the parishioners. These will eventually stop assisting religious services or move on to other houses of worship where assistive listening technology has been implemented. 
When it comes to equipping your church with an assistive listening system you will be confronted with many different options across different technologies and price range. The goal of this article is to help you uncloud some of these choices so you can make an informed decision.
Which system do I need?
First, you must determine the kind of technology needed for your venue. There are several kinds employed in assistive listening systems, such as IR (infrared), Wi-Fi, inductive loop, and FM. Each one has its benefits and disadvantages, concurrently some are better for one type of venue and some for others. We are not going to get into the details as well as the pros and cons of each one since we do not want to bore you with too many technical specs, which are really beside our point. For churches and houses of worship in general undoubtedly the best option is a system that use FM radio signals. This is the preferred option due to its range, capabilities, simplicity of installation and use. And this is not only our opinion, but most churches also equipped with assistive listening solutions use FM and yours should follow suit.
FM assistive listening systems consist of an FM transmitter, which is usually connected to the main PA or speaker system, or it can be worn around the pastor's waist for a portable solution. This way the device is always transmitting the floor audio in FM, regardless of if anyone is listening. And the other main component are FM wireless receivers with headphones (or neck loops for congregants using hearing aids with t-coil). These receivers are lightweight and portable, battery operated and simple to use. The end user only needs to adjust the volume and toggle them ON or OFF. They provide crystal clear sound quality without echo or background noise. Batteries are long lasting so there's very little risk of them running out during the ceremony.
Which brand to choose?
Once you know which kind of system you need the next threshold will be selecting the brand. There are various well-known brands in the market such as Williams Sound, Enersound, Listen Tech, Sennheiser, to name just a few; each one offering a variety of assistive listening products and bundles. You will also probably come across some lesser-known brands from foreign vendors with no US presence or support. We would advise against these options since the lack of support, local warranty protection, and particularly FCC approval make their use a questionable proposition. During our research for this article, we found that the best option in terms of cost and quality balance, warranty protection and tech support are the Enersound bundles, which come with 4, 10 and 20 FM receivers, as well as headphones, neck loops, FM transmitter and identifying ADA plaque for venues with 100, 250, and 500 seats respectively. Enersound also allows you to customize bundles for other quantities.