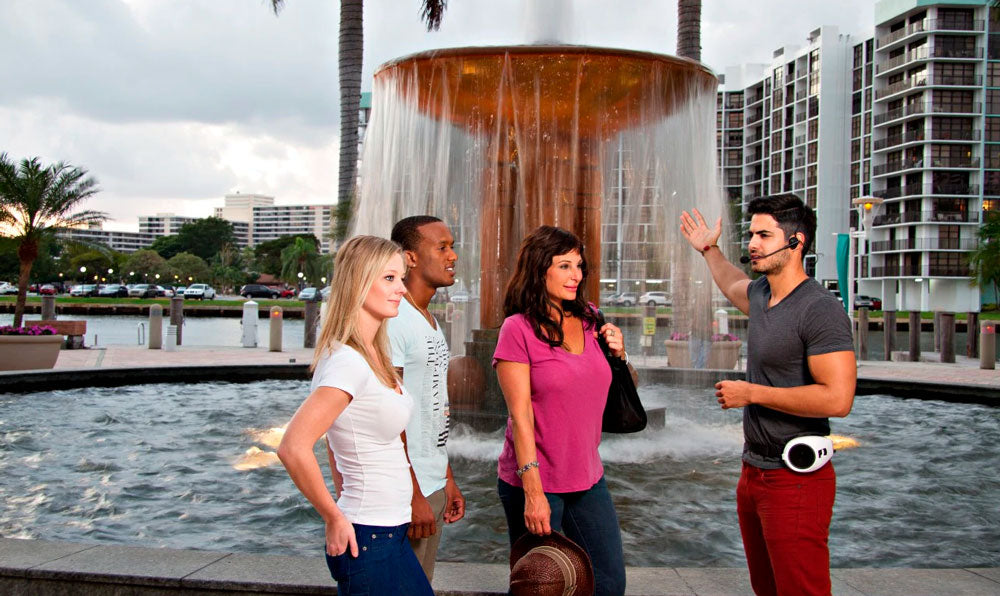 Advantages of choosing Portable PA system for tour guides
agregar_10-person-assistive-listening-system-with-neckloops-and-ada-plaque-limited-lifetime-warranty, agregar_25-person-translation-system-with-interpreter-monitor-lifetime-warranty, agregar_5-person-portable-translation-tourguide-professional-system-lifetime-warranty, agregar_6-person-teleconference-microphone-system-enersound-cs-300-6usb, agregar_digi-wave-400-wireless-intercom-system, agregar_enersound-pa-200-personal-waistband-voice-amplifier-white, agregar_lks-3-listentalk-two-way-communication-collabor-8-system, agregar_voice-tracker-iii, agregar_williams-sound-dws-tgs-23-400-rch-tour-guide-system, agregar_williams-sound-tgs-pro-738-personal-pa-fm-tour-guide-system

30 Mar, 2022
More often than not, one of the main challenges presented to tour guides are making themselves heard to every participant in the group. While this might sound simple, it's not. Participants often wonder off, some talk amongst themselves, others can be noisy with candy wrappers and popcorn and more, and this is not even considering the possible sound sources emanating from the setting, like loud machinery, large crowds not part of the group, traffic, etc. Even the most experienced tour guides will have trouble raising their voice to make it loud enough for everyone to listen, while keeping the tone friendly and clear and avoid shouting. Without the aid of technology this balance is frequently impossible to achieve. 
There two main paths you can take as a tour guide in need of assistance: you can use an FM system consisting of a transmitter and receivers, which would allow you to speak into a microphone and your group to listen through headphones, or alternatively you can go with a portable speaker or PA system, which would amplify your voice without the need to connect to a venue's speaker system. While the former might seem like a better fit for you, it's common place to find that many tour participants are not comfortable wearing headphones during a tour, because it will limit their ability to communicate with anyone other than the guide, as well as having to carry a portable receiver around with wired headphones. 
A Portable PA system (public address system) is the perfect solution for tour guides to protect their throats without straining their voice trying to be heard. It allows them to engage in crisp, clear communication, both indoors and outdoors. Some other advantages of a Portable PA system are:  
They are lightweight, compact, hands free and can be worn like a belt around the waist. They are also rechargeable and very easy to use. You only need to adjust the belt and volume to your liking and speak at comfortable level into a headband microphone that connects right into the body of the amplifier. They are very powerful and allow you to be heard at a distance, even in loud areas. 
During these unstable, pandemic times when masks are still worn in some indoor venues, portable amplifiers have the benefit of allowing you to be heard even with your mask on and thanks to their long-lasting battery life, it can be used for extended periods of time at half day as well as full-day excursions. 
Personal amplifiers have yet the advantage to deliver music, speech, and other audio during rest times by connecting the unit to an MP3/CD player. 
Finally, personal amplifiers are usually a more inexpensive solution than tour guide systems so can be preferred when you're on a tight budget.  
There are many waistband voice amplifiers and selecting the ideal one can be overwhelming. 
For its quality, price, and reliability, we have selected the Enersound PA-200 Waistband Voice Amplifier. It comes in black or white, includes a NiMH rechargeable battery, a headband microphone, charging power adapter, adjustable waistband and a 3.5 mm plug auxiliary cable. There is an optional pouch for easy transportation and storage when not in use.